Login
Isolated environment, dedicated resources and complete freedom with LoopiaVPS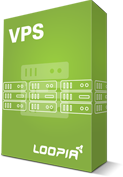 With a VPS you do not share resources with other customers like you do with a web hosting account. The server capacity you pay for is dedicated to you, and only you. Additionally, you have complete freedom to configure your server and install the software and services you want *.
Some of the advantages with LoopiaVPS
Feel confident - Swedens largest hosting provider
Isolated environment – you are not affected by other customers
Dedicated resources – all power to you
Complete freedom – install and configure the server the way you want
LoopiaVPS
Memory/RAM
1 GB
Hard drive space
20 GB
CPU
1/2 core
Traffic per month
1 000 GB
Dedicated IP address (IPv4)
Dedicated IP address (IPv6)
Screen console
SSH
Operating system
Ubuntu, Debian, Fedora, CentOS, openSUSE
No notice period
SLA
Price

280

349

SEK/month

Order
Money back guarantee! Every VPS purchase is protected by our 30 day refund policy. If you are not satisfied with our services you will get your money back. Possible domains and extra services such as Office 365 are not covered by the warranty.
Order VPS
Complete freedom
With LoopiaVPS you can configure your server exactly as you want it. You can choose from a large number of Linux distributions, and you are free to install all the software and components you want *.
The performance is yours, and yours only
Unlike a web hosting package, parts of the server's resources are dedicated to you. Hard drive, RAM and CPU are not shared with other customers. That means you´re not affected by any traffic spikes or inefficient code with other customers.
Dedicated IP addresses
LoopiaVPS includes one IPv4 address and one IPv6. This allows you to for example get your own SSL certificate.
Screen console and SSH
You´re in complete control over your VPS. Use the screen console from within Loopia Customer Zone to manage your VPS just like you were sitting in front of the server, or use SSH.
SLA = Feel confident
LoopiaVPS is a premium service with the highest priority. Your VPS is monitored around the clock with automatic alarms to technicians on call. Read the SLA for LoopiaVPS
* You may install any software and other components you want as s long as it complies with the terms of the contract for your services with Loopia.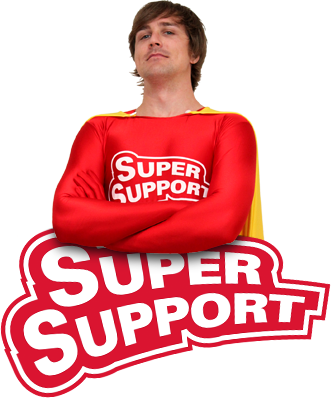 Weekdays 07-21 · Weekends 11-15
Free SuperSupport are included in all our services.
Hosting
Create website
Start e-commerce
Additional services