Login
Get a speedy website with Loopia Boost
Loopia's web platform with awesome performance.
For websites requiring high speed.
Included in our hosting package Business Plus.
This is Boost
Boost is our stable and lightning fast web platform for you with a larger website, or you who require even faster loading times than our popular UNIX platform can offer. Those of our customers who have tested the Boost platform have experienced a significant improvement of their websites in forms of impressively fast loading times. This has led to increased sales and more impressions for the online stores and news pages/blogs located on the platform.
Boost is included in our web hosting package Business Plus.
Order Business Plus with Boost
Here's how much faster your website can become with Boost
The diagrams below show three examples of customers to Loopia (driftzone.se, bymartinsdotter.se and formatstockholm.se) who have all received a clearly improved performance just by switching to the Boost platform. All pages have been tested without any cache plugins.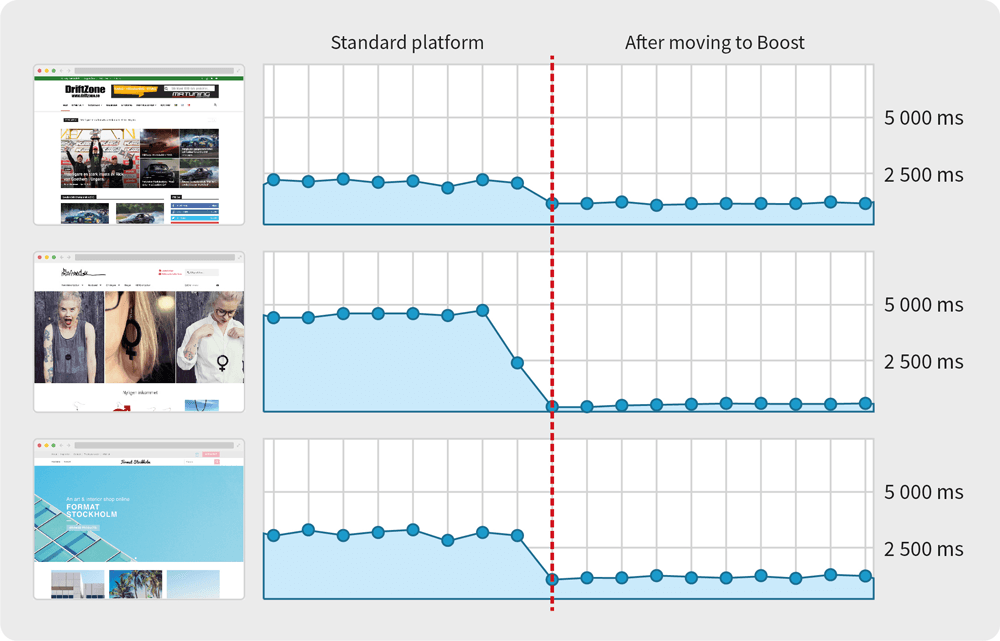 Boost is perfect for those who...
...run an online store or news page with a frequent number of visitors/clicks. These visitors will create many calls to different parts of the website and its database which may not always be solved by a regular cache plugin. With the cache included in Boost, these page views can quickly and efficiently be solved both for the website's visitors and the administrator.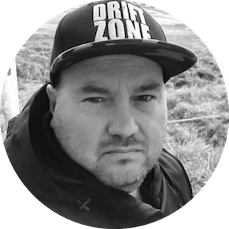 "We at DriftZone are incredibly pleased with the new web platform and the support from Loopia. We feel that our website is faster than before and easy to work with in the backend."
- Stefan Lindgren, driftzone.se
This is how Boost differs from Loopia's regular UNIX platform
Page cache
The page cache on Boost caches PHP websites as if they were static pages which can provide extremely fast loading times for your website.
Code cache
The code cache on Boost caches the website's PHP code which makes most page loads significantly faster.
Object cache
Boost uses object cache, primarily to cache responses from the database that your website uses.
How to switch to the Boost platform
Money back guarantee! We apply a 30 day refund policy on web hosting. If you're not satisfied with our services, you will get your money back. Possible domains and extra services such as Office 365 are not covered by the warranty.
Order web hosting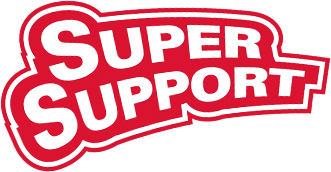 Any questions? Contact our popular and award winning SuperSupport. Contact us »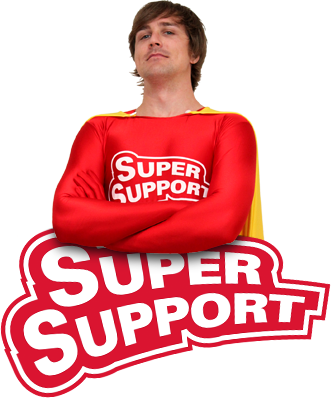 Weekdays 07-21 · Weekends 11-15
Free SuperSupport are included in all our services.
Hosting
Create website
Start e-commerce
Additional services